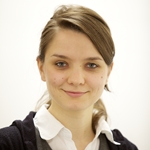 On Tuesday 26 August, Cause4 was delighted to welcome Cheryl Chapman, Director of City Philanthropy, to speak to the team at our monthly 'An Evening With' event. With a wealth of experience in journalism and PR, Cheryl provided us with a terrific insight into how charities can better tell their stories, highlighting the importance of charities tailoring their message to match the differing priorities of individual philanthropists.
The topic of Cheryl's talk was an exploration of the meaning of 'philanthropy', a difficult term to pin down. Particularly thought-provoking was her discursive approach, encouraging us to contribute opinions and questions on the subject of philanthropy.
As Director of City Philanthropy Cheryl aims to reinvent the word 'philanthropy' to make it relevant to the modern world and to young people.  City Philanthropy is a three-year campaign to grow a new generation of City philanthropists and to promote London as a global centre for philanthropy. It incorporates a number of interesting initiatives, including Young Philanthropy, which enables young professionals to join together and invest their time, money and skills in niche charity projects, with matched funding and support from senior philanthropists.
Cheryl provided an interesting insight into the context of philanthropy in the City. Historically, the City has (and continues to) come under strong criticism for its failure to consider its social impact. Cheryl highlighted the fact that individual giving in the UK has remained constant as a percentage of GDP, indicating a need to reinvent philanthropy and to target a younger generation of City workers to shift this trend and stimulate giving. Cheryl argued that the key to this is highlighting the benefits of philanthropy, and encouraging people to talk about their giving. I agree that this essential, but would go further and argue that social norms around charitable giving also need to be challenged.
Cheryl asked the Cause4 team to explain what we understand by the term philanthropy. A number of people emphasised the connotations of elitism and of high-level giving. This sparked a debate about the preferential treatment that high net-worth donors often receive from charities, companies using CSR as 'marketing', and the need to thank donors at all levels.
Another key facet of 'philanthropy' emerging from the discussion was the active role played by the modern philanthropist who researches charities carefully and gives strategically, not only money but also time, skills and social capital. Strategic and active philanthropy with a view to achieving maximum impact is a key feature of Cheryl's definition of philanthropy in the modern age. This approach is encouraged by City Philanthropy, which provides a detailed guide to giving on its website, including how to select a charity within a cause area, how to give tax-efficiently and links to philanthropic networks and advice organisations.
Providing donors with tools and information to make better giving decisions is essential to achieving more through philanthropy. For Cheryl however, the starting point for philanthropy is necessarily the personal interests of the donor. I have blogged in the past about why I disagree that personal loyalty to a specific cause is necessarily the optimal starting point for effective philanthropy, and why I think that it is often valuable to compare effectiveness between causes. However I do agree that it is highly important to support those donors who are set on a specific cause with the tools that they need to achieve more, and see City Philanthropy and an exciting initiative playing an essential role in reinventing philanthropy for the better.
Many thanks to Cheryl for her thought-provoking talk. What does philanthropy mean to you? Let us know in the comments below.
http://philanthropy.com/article/The-Stubborn-2-Giving-Rate/139811/ (about the USA); http://www.cgap.org.uk/uploads/Briefing%20Papers/CGAP%20BN7%20How%20generous%20is%20the%20UK.pdf (about UK giving rates as a % of expenditure)
Agree with this post? Click here and have your opinion