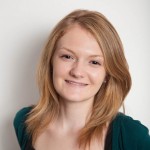 The 2014 CAF report into Corporate Giving by the FTSE 100 was released last week and makes unmissable reading for anyone working in the not-for-profit sector. The overall headline is that corporate giving has increased since 2007, during which time twice as many companies have increased their donations as have decreased them and overall donations have increased at a faster rate than pre-tax profit. Sounds great doesn't it? However, on closer examination, the report reveals a slightly more nuanced picture:
Less than a quarter of FTSE100 companies donate more than 1% of their pre-tax profit – the average is just 0.7%
The ten biggest donors have accounted for c.69%-75% of all donations made by the FTSE 100 over the last six years
Only five of the top 10 donors in absolute terms are also in the top 10 for the percentage of revenues donated
Companies within the consumer goods and consumer services sectors constitute a third (32%) of companies in the FTSE100, but only 11% of total giving over the six year period. Healthcare and basic materials account for 15% of companies, but 59% of giving.
The report clearly shows how important corporate philanthropy is for the general public:
69% of British adults surveyed agreed that 'businesses have an obligation to support the local communities in which they operate'.
73% of British adults surveyed said that they would like businesses to be more open and transparent about their charitable giving.
61% think that corporate responsibility is just a PR exercise for businesses.
Half of British adults (51%) would be more inclined to buy a product or use a service from a business that donates to charitable causes.
Over two-fifths (45%) would be more inclined to work for a business that donates to charitable causes.
This final point is particularly interesting because when questioned, less than half of private sector employees (47%) state that their employer offers at least one of six charitable activities prompted with. A quarter (25%) report that their company does not participate in any of the six giving schemes:
Provides 'matched giving' (matches employees' charitable donations by up to 100%)
Gives employees paid time out of the office to volunteer at charities
Donates a proportion of its profits to charitable causes
Offers 'payroll giving' – also known as Give As You Earn or workplace giving
Provides its products or services to charities free of charge
Has an ongoing relationship with one or more charities, with employees encouraged to raise funds for these specific causes
So what can we working in fundraising learn from this report and what message should be sending to FTSE100 corporates regarding their philanthropy?
Corporate philanthropic giving has significant and measurable positive impacts for corporates, in terms of public perceptions, increased sales and happier staff – we are therefore well placed to make the business case for corporates to increase their philanthropy.
There is more corporates can do – an average of only 0.7% of pre-tax profits shows corporates have capacity to give significantly more. I'm not suggesting implementing a mandatory requirement, as some countries such as India have done, but corporates could certainly be encouraged to donate higher percentages than they currently do.
Corporates need to get better at publicising what they do and its impact, while at the same time being careful not to give rise to the perception that they only donate to charity for positive PR.
Corporates need to do more to provide opportunities for their staff to give to charity and to participate in volunteering schemes or other charitable activities. There is great untapped potential here, both for businesses in terms of employee engagement and in the social impact their staff could make.
It's great to see that corporate philanthropy has increased but there is still more that can be done. I'm now excited to see how the corporate and not-for-profit sectors can work together moving forward to achieve greater social impact and mutual benefit.
Agree with this post? Click here and have your opinion