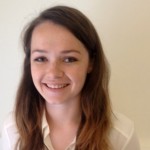 I'm ashamed to say I am slightly obsessed by celebrity gossip, an avid reader of the "sidebar of shame", and an absolute sucker for a celebrity endorsement. Put Beyoncé on a cosmetic product or get David Beckham doing almost anything and you've got me sold. It is widely accepted, mostly because of people like me, that a celebrity endorsement is a sure fire way to increase awareness of an issue or sales of a product, and this assumption has taken hold of the charity sector with increasing ferocity.
An article in The Independent last week highlighted the issue with a headline "The good causes of the famous benefit themselves more than the charities". The story was based on an academic paper in the International Journal of Cultural Studies by Dan Brockington and Spencer Henson. Whilst the headline may be true, the message from the extensive research is much more subtle.
The academics uncovered a widespread belief amongst the public that celebrity advocacy works on other people but found very few people who have actually been influenced themselves to act. Most people think that it is other people who are swayed by celebrity. It is also evident from the research that even those interested in celebrity culture are not particularly in favour of celebrity/charity partnerships. 61% of those who claimed support for celebrity advocacy were aged over 45, whilst interest in celebrity culture can usually be attributed to the under-25s.
One of the most important findings of the research is that celebrities are not necessarily very good at directing attention towards their cause. Brockington and Henson reports focus group members who did not know which charity benefitted from Soccer Aid, they just assumed it was something in Africa and watched because it involved their favourite celebrities playing football. They also found that with documented charitable events, the audience pick up much more information about the celebrities than they do about the charity. For example, some said that they had a much better opinion of David Walliams and John Bishop after witnessing their charitable activities.
There is little doubt that a celebrity culture surrounding major charity fundraising events is here to stay.  Full-time celebrity liaison officers have become the norm in many of the bigger charities, including UNICEF, Oxfam and the British Red Cross. Celebrity culture and charity campaigns are now so ingrained into one another that the 2005 Make Poverty History campaign and the Save Darfur Campaign caused Time Magazine to create the term "charitainment".
And celebrity advocacy undeniably has success stories. Politically, those campaigns with a celebrity champion often have more clout than campaigns without. Joanna Lumley fighting for the rights of the Gurkhas to settle in the UK is a brilliant example of a celebrity forcing a Government to act. Nevertheless, the message from the research is that for many charities celebrity advocacy has its limits and it may be best directed at existing supporters rather than trying to attract new ones.
The findings of this extensive research offers food for thought for those engaging celebrity backers in raising funds and awareness for their charity. Newspapers are quick to run headlines criticising stars but surely it is the responsibility of good causes to think carefully about how best to use their famous friends.
What do you think? Does it even really matter that the celebrities gain more than the charities, as long as the charities are benefitting in some way? Or has the market become so swamped by celebrity endorsements that we are now immune and the whole exercise is a bit pointless.
Agree with this post? Click here and have your opinion