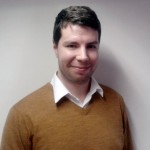 One of the main things that any FIFA World Cup follower can do to procrastinate is to create their best XI for the tournament so far. However is it possible to create the best XI of footballers playing at the World Cup in 2014 based on their philanthropic and charitable activity? I took on the challenge and below is my resulting team sheet.
The formation is somewhat aggressive but at least a full starting 11 can be fielded. A small summary of each player's activity is given below.
Tim Howard – The USA goalkeeper raises awareness and supports charities that help people with Tourettes Syndrome – a syndrome he also suffers from. Tim has served on the Tourettes Board of New Jersey and is also active with charities at Everton Football Club.
Benoit Assou-Ekotto – The defenders' BAE32 Foundation brings young people from around the world together through education programmes that focus on Science, Technology, Engineering and Mathematics (STEM). The Kool Skool programme for example encourages young people to discover STEM related careers in fields such as sport and entertainment.
Per Mertesacker – The German defender's Foundation supports socially disadvantaged children in and around Hanover, Germany by encouraging them to take up sports. He regularly organises charity football matches and auctions off used football shirts and other memorabilia.
Sully Muntari – Before his departure from the 2014 tournament, the Ghana midfielder visited a poor region of Brazil and handed out money, signed autographs and took photos with the local population. Sully is also an active supporter of his wife's charity, the Menaye Charity Foundation.
Steven Gerrard – England's captain has a Foundation that provides funding for a range of children's charitable organisations and projects that offer relief to disadvantaged groups, especially in Liverpool.
Michael Essien – The Ghanaian midfielder's Foundation gives underprivileged people in his home town of Awutu Breku, Ghana, access to basic amenities and supports other local projects in the area.
Dirk Kuyt – The Dirk Kuyt Foundation supports and organises sporting events for people with disabilities in Holland. It is well established and has events that run across the country throughout the year.
Samuel Eto'o – The Samuel Eto'o Private Foundation operates mainly in West Africa and aims for the 'protection of children and young people, providing emergency aid and encouraging education, basic health and social inclusion for the disadvantaged'.
Didier Drogba – The Ivory Coast striker is one of the biggest football philanthropists. His Foundation provides financial and material support to the people of Africa, in particular his home country, and helps in the fight against Malaria.
Cristiano Ronaldo – Ronaldo was recently asked by a 10-month-old boy's parents to donate boots and a shirt to be used in an auction to raise money for a brain operation. Instead Ronaldo paid for the entire operation himself.
Lionel Messi – The Leo Messi Foundation supports young people who are at risk throughout the world. The Foundation works predominantly in Argentina and in Spain where he plays his club football. Messi is also a UNICEF ambassador.
This list is by no means exhaustive as I am sure that there are countless footballers who have played at this year's World Cup who have strong charitable and philanthropic activities. It strikes me that the powers that be, might seek to highlight charitable activities as much as commercial activities when we have such a strong opportunity as with the World Cup to put charity on the world stage.
Indeed, what might be possible in charitable support if this World XI might work together?
If you can think of any footballers leading the way in philanthropy, please comment with information on them below.
Agree with this post? Click here and have your opinion