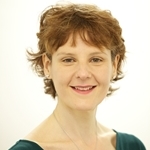 The funding crisis facing the arts in Australia has moved more rapidly, and arguably its impact has been felt more strongly, than the equivalent crisis in the UK. Australian arts companies often had higher levels of state subsidy, and drew upon a narrower range of additional income streams.  Matthew Westwood's recent article for The Australian identified one response to this crisis: 'Cultural entrepreneurs step in where governments fail to tread'. Westwood's article discusses the ways in which independent trusts and foundations are both taking the place of, and working in partnership with, state bodies to support Australian arts and artists.
Reading the article reminded me of the fundamental point which is at the heart of arts fundraising in the UK: philanthropy can augment, but not replace, state subsidy. Philanthropists, at whatever level, want to feel that their donations are increasing arts income and allowing more, and better, work to happen. This means that there will always be an inter-dependency between public and private arts investment, with a need for both to understand and respect the motivations behind the decisions being taken by each other.
Carrillo Gantner, chairman of the Sidney Myer Fund, makes this point: 'philanthropy generally is much more comfortable at the cutting edge, … In tackling new models in social welfare, for instance, that if they are proven successful, the government might in subsequent years pick up'. This sentiment of trusts and foundations working as part of a broader arts ecology alongside state subsidy is re-inforced by the action of Phillip Keir, who via his Foundation has established a Choreographic Award with $80,000 of funding, with match funding from the Australia Council.
In order for there to be an increase in private investment in the arts, there needs to be a proportionate increase in flexibility, collaboration and responsiveness from state funders, alongside an even greater need for transparency. Funders talk to each other: private investors want to know why certain decisions were taken by state funding bodies, so they can better determine the levels of risk they are undertaking in making their own investment.
The organisations which have recently been unsuccessful in securing Arts Council England National Portfolio Organisation funding are both reeling from the loss of core state subsidy, and a perceived 'loss of credibility'. Organisation leaders fear that other private investors will be put off by the Arts Council's own failure to invest in them. In fact, organisations which have lost regular funding from the Arts Council in previous years have gone on to secure different kinds of private and public income – often a crisis leads to a more effective fundraising response – necessity is after all the mother of invention! But in future, we may find that the Arts Council needs to publish more of a rationale for its decision-making, not simply in terms of what it will invest in, but in terms of what it will no longer invest in. This will allow private investors to better determine where their own funding can add best value to the arts sector.
What do you think? Do you believe that there is an inter-dependency between public and private investment in the arts?
Agree with this post? Click here and have your opinion