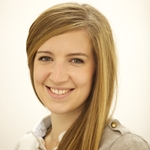 Today is International Friendship day, and so I wanted to showcase Friendship Works, a fantastic charity with the ambition to improve the lives of vulnerable children and young people through a long-term supportive friendship with an adult volunteer mentor. Friendship Works started as a pilot project in Islington in 1977, when mentoring was not commonly understood, and so the charity was a pioneer in this field.
I interviewed Rosalind Moody, Volunteer Recruitment Manager, to get some more details about the charity.
What was the inspiration behind Friendship Works?
Our work is inspired by the knowledge that good friendship changes lives for the better.
The children we support come to us with a range of needs. Some are young carers, some have been exposed to domestic violence or substance misuse, others aresimply very socially isolated due to poverty or other difficult family circumstances.  What they all have in common is that their lives now and future prospects could be improved by a positive relationship with a safe, consistent, reliable adult.
What qualities do you look for in a mentor?
Our model of mentoring is rooted in friendship, so we are looking for people with the skills to build a positive relationship with a young person. We need people with good listening skills, people who are patient and kind, and who are willing to let the friendship grow at the child's pace.
Our volunteers need emotional maturity so they can empathise with a child's situation and understand the emotions that might be driving a child's behaviour, and they also need manage their own emotional responses to that behaviour.
Most importantly, we need mentors who are committed, who have the capacity to meet a child for a few hours most weekends for two years.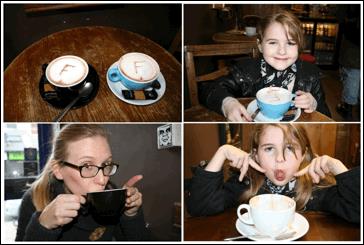 What do you consider to be the greatest benefit of the mentor partnership?
We all know that good friendship can be life changing.
The best friends are those with whom we feel comfortable in our own skin; the ones who build our confidence and reflect back to us the best of who we are.
These are the benefits that the mentoring partnership brings to the young people we support.  Through friendship with an adult mentor, they are given time and space to discover new interests and develop their sense of self. Knowing that their mentor is a volunteer, who turns up every week simply because they want to spend time with them builds a child's self esteem and boosts their confidence.
Through the mentoring friendship, our young people develop the skills to help them build positive relationships with their peers and other adults, helping them feelmore connected now and laying foundations for a happier future.
Of course, friendship works both ways so it is not only the children and youngpeople who report benefits from the mentoring partnership. Our volunteers have also told us that they have benefitted from the experience.
Many say that their improved listening skills have enhanced other relationships in their lives. Some tell us that in parallel with their mentee's growth in self esteem, their own confidence has developed. Some simply say that giving time to something worthwhile, and having a visibly positive impact in the life of another person, has made them happier.
Can you please share a success story?
We have so many great stories about friendship changing lives that it is difficult to narrow it down to just one!  We ask mentors and mentees to commit to a minimum of two years' friendship, but we find that the bonds that are built are so strong that many of our friendships continue beyond this mark. The average length of friendship is currently four years.
One of our mentors recently shared this story about one of her outings with mentee Alisha. I think it sums up so much about what our young people can gain from having a mentor:
"I spent the day with Alisha today. We intended to go to the Science Museum, but on the way there she started explaining to me her interest in Interior Decoration and then we started a conversation about how decoration differs from interior design and architecture. Eventually, we ended up deviating and doing a design process workshop at the V&A. She's very serious about her interest in taking on a career somewhere in this field. 
I just wanted to share because I just can't get over her maturity, creativity and drive. She's bucking all the stereotypes and good for her!  There's nothing a young woman with a brain like hers can't do and it is just so wonderful to see her discovering it." 
Just this experience today made me think what simple, yet important things organisations like Friendship Works are doing. It's so simple to help someone develop their confidence, really, and when they do – watch out!
The past five years haven't always been easy, but oh so worthwhile."
You can hear about more of our success stories on our website.
Agree with this post? Click here and have your opinion