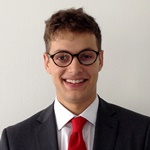 Last Sunday marked the end of the Dizziness of Freedom exhibition at the Bermondsey Project, one of the components of the Anxiety Arts Festival London 2014. The festival was curated by the Mental Health Foundation to explore the topic of anxiety, one of the most pressing long-term issues in the UK. Intrigued by the festival and the issues around it, I spoke with Amber, Communications Officer from Anxiety UK to learn more about anxiety, its complex roots and what the charity is doing to help.
Whilst it is easy to see that anxiety is a large issue in the UK, Amber tells me that it is difficult to measure whether it is actually increasing or not, although public awareness is on the rise. For young people however, the story is all too clear, "research by mental health charity Young Minds has shown that the number of teenagers with depression has doubled", and the use of anti-depressants is at an all-time high.
What could some of the causes of this rise be? The festival's manifesto cites 20th century changes such as the explosion of consumerism and information as causes of "deep anxieties for individuals and societies, making an indelible impression on the arts as well as our sense of well being". Such a link is understandable. If individuals were frustrated by the limited amount of life choices available to them in the past, their grandchildren could be complaining today that there are too many choices to make, and huge pressures to succeed that accompany them. The idea that sometimes more choices and more freedom actually amounts to less freedom has been dubbed 'The Paradox of Choice' by American psychologist Barry Schwartz, who argues that there is a causal link between this paradox and anxiety. Is modern anxiety so straightforwardly explained?
Amber mentions that the causes of anxiety are often numerous and complex. In Anxiety UK's experience, most sufferers will develop the condition as a result of prolonged stress, which could directly be due to modern societal and technological change, but could also be the result of other factors such as poverty, or more obvious triggers "e.g. bereavement, divorce, moving homes, surgery, illness and violence". Interestingly, she states that there is increasing evidence showing that anxiety is learnt from family members or friends, or even genetically caused. This evidence challenges the traditional cause and consequence view of anxiety which is commonly held and seen in Schwartz's theory.
If there is reason to believe that technology and modern society are partly to blame for the wider issue, Amber mentions that they can also help: "In one way, modern technology has increased people's access to information about anxiety and here at Anxiety UK, we offer telephone therapy as well as online therapy using a webcam. This means that no matter where a person is they are able to access support services". The internet must be used well however, as she tells me that self-diagnosing can lead to more worry and concern.
I asked about the therapy and solutions that Anxiety UK offers; the most common method is C.B.T. (Cognitive Behavioural Therapy), which is offered by the charity along with counselling, clinical hypnotherapy and neuro-linguistic programming. Elsewhere, Anxiety UK "encourages mindfulness [which was recently approved for recommendation on the NHS] and mindful meditation as well as deep breathing exercises". Importantly, Amber mentions peer support as being vital, which seems to be something that is not practiced enough, especially amongst men.
Anxiety is not always the result of a straightforward cause, and therefore when I asked what could be done to eliminate the causes of anxiety, Amber reminded me of the possibility of genetic predisposition and the fact that people can be affected in a variety of different ways. She mentioned that anxiety "is also a very normal feeling that every person experiences at some point in their lives", and that efforts should be focused around removing the stigma attached to anxiety. "The more that can be done to encourage people to find the support that they need and talk to a trusted friend or family member, the fewer the people that will be left to cope with their anxiety alone".
So is there anything else that could be done on a national scale? Amber tells me about the government funded IAPT scheme and their "commitment of parity of esteem between mental and physical health". This is a great idea in theory, but she states that this has "yet to really translate to services on the ground".
The Anxiety Arts Festival continues with two other exhibitions until September. Thanks very much to Amber for her fascinating responses; if you are moved by the great work the charity is doing you can support them here or contact them for help here. Nationally, there is evidence that mental health services are not meeting the needs of some groups of people. For example, only one in six older people with depression ever discusses it with their GP. Waiting lists for mental health patients on the NHS are getting longer, and as such, there is a vital role for charities to play in plugging this gap and fundraising for resources to help.
Agree with this post? Click here and have your opinion