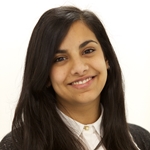 'The common way people give up their power is by thinking they don't have any' – Alice Walker
A recent Guardian exposé revealed how some of the world's biggest supermarkets are using suppliers relying on slave labour to put cheap prawns on their shelves. Human Rights abuses are reportedly widespread in Thailand's shrimp industry, the largest in the world, providing over 3,000 tonnes to the US, Europe and Asia each year. Workers are trafficked from poorer neighbouring countries into Thailand and exploited by companies using undocumented, cheap, unpaid workers. The most vulnerable of these are sold into slavery to work on Thai fishing boats (for more information on the subject watch the Environmental Justice Foundation's film The Hidden Cost here).
Beyond the disturbing revelation of Human Rights abuses, what is also perturbing is that a number of these supermarkets insist that they carry out ethical audits of their supply chains under voluntary schemes. However, after two decades of such schemes it seems as though they have become little more than box-ticking exercises within their corporate social responsibility commitments.
Here at Cause4, we have been increasingly thinking about the current state of corporate social responsibility schemes and how we might encourage more FTSE 100 companies to engage in good programmes.
In regards to the revelations above, for me corporate social responsibility needs to look beyond a discrete set of social or environmental initiatives, it needs to be redefined to integrate social and environmental results into the total operations of business.
Of course, this will be easier said than done. However, it is evident that if we are to tackle any of the major challenges we face today, from modern day slavery, to climate change, to poverty, corporates need to be working in meaningful partnerships with NGOs and governments to overcome systemic social issues, in a way that is sustainable for local communities and business.
On a more micro level, there is a need for consumers to continue to call for greater transparency in supply chains. With the rise of the internet and new technologies, consumer power is growing and is only set to increase. In choosing what we consume and how much, we all have a role to play in driving changes in outdated, unethical and damaging practices.
What does corporate social responsibility mean to you? What should it look like? We would love to hear your views, comment below or on Twitter @OfficalCause4.
Agree with this post? Click here and have your opinion