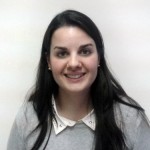 Since starting as an Associate at Cause4 three months ago I have recognised that it is not your average business. In the ambitions that we have and as part of a very busy office, I found it quite amusing and not at all surprising that we have been recognised by GrowthAccelerator as a Hyper Growth business. According to the report, around six percent of UK businesses are high growth, but Hyper Growth businesses are even rarer. However, their potential to the UK economy is vast.
GrowthAccelerator's Director of Operations, Stephen Peacock defines Hyper Growth as a business that has grown at a remarkable rate, far beyond what is considered high growth. The Hyper Growth Study investigated 25 businesses that have achieved this scale of growth within a single year.
Hyper Growth businesses achieved 65% + increase in Gross Value Added (GVA) and/or employment growth in year one of GrowthAccelerator (FY12/13). This equates to growth of more than £500,000 in turnover and/or employment growth of more than 10 staff in this period.
Key Findings
The findings of the report are intended to support high growth businesses by exploring the challenges and motivations faced by leaders when managing rapid business growth. Here are a few of the highlights of the report:
1. Planning for growth is vital
The report found that 96% of businesses planned for their ambitious growth, 88% revisit their business plan at least once a quarter and 64% met or exceeded their targets last year. The importance of planning can therefore not be emphasised enough. Here at Cause4 we have regular business planning meeting to ensure we are meeting our long-term goals, and all staff are involved in developing our business plan.
2. Hyper Growth Leaders have a positive attitude to taking advice
In order to achieve dynamic and effective growth, Leaders must be open to taking advice, whether it be positive or constructive criticism. However, this recommendation comes with a word of caution, that is: be careful who you seek advice from. Among those least trusted by Hyper Growth businesses are banks, newspapers and digital networks … you have been warned!
3. Hyper Growth businesses take a measured approach to pursuing relevant opportunities but like to be quick off the mark.
According to the report, 56% of growth opportunities have come from new networks. This is particularly true of Cause4. We are always looking to expand our networks, both for our own benefit and the benefit of our clients. Last week our CEO, Michelle Wright, was in New York meeting many of the major US Foundations that could have a huge impact on our ability to secure opportunities for clients.
4. Hyper Growth businesses are more confident in their ability to fund growth than average SMEs
30% of Hyper Growth Leaders rate their ability to access finance as strong. Cause4 is right at the start of this journey and last month we announced that we are an Unltd Big Venture Challenge winner for 2014, exploring taking investment for the first time to build and develop our business model.
5. When mistakes are made Hyper Growth leaders take positive action
In business, as in life, what doesn't kill you makes you stronger. 88% of the Hyper Growth businesses questioned said that they have learned more from their mistakes than their successes, and it is how you react to these mistakes that make Hyper Growth businesses unique. Cause4 is no exception and reviewing our mistakes is a key part of our business planning work.
Do you agree with these recommendations? Do you have any others to add? We would love to hear from you.
Read the press release here.
Agree with this post? Click here and have your opinion