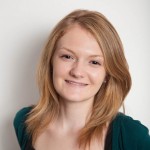 In our 5th birthday week we are announcing five key initiatives. Today, we're announcing the second initiative which is the launch of the Cause4 charitable fund, read the press release here. In a supporting blog, Zoe Dean outlines the benefits of this new charity and of corporate foundations in general.
This week Cause4 celebrates its 5th birthday, and if that wasn't exciting enough, we are also thrilled to announce the launch of our own Cause4 Charity. This new charitable fund will be used to support the distribution of a percentage of the company's profits each year to specifically fund talent development programmes. The Cause4 charity will also manage our staff's own fundraising, charitable giving and payroll giving.
Cause4 joins the increasing number of corporates (and SMEs) that are also establishing charitable foundations as vehicles to channel their CSR and corporate philanthropy activities, as Michelle our CEO noted in a blog earlier this year. There are now over 100 registered in England and Wales alone, but the trend is towards there being thousands by 2020.
Foundations have long been a popular choice by American companies, and European companies are increasingly adopting the model. Traditionally foundations have been set up by large multi-national corporations – the Ikea Foundation, the Shell Foundation, the Deutsche Bank Foundation and the KPMG Foundation to name but a few. Increasingly, however, smaller companies and SMEs, like us are also choosing to adopt this model.
When you think about the benefits that establishing a foundation brings for corporates, the reasons so many are choosing to do so are clear:
• It unites corporate community investment under one central strategy;
• It makes it easier to align charitable activity with the company's business values;
• It delivers reputational benefits;
• It offers transparency between day-to-day business and charitable activities.
In purely practical terms a corporate foundation is also an appealing prospect for many businesses in the way that it provides a tax and resource efficient way to focus all activity into one place from sponsorship to corporate responsibility to one off gifts, payroll giving and workplace volunteering schemes.
These benefits can be realised by businesses of any size, so it's great to see that more and more small businesses are also choosing to adopt the model.
Regardless of any of the more strategic reasons that a business might choose to set up its own charity or foundation, as the employee of a company that has just done so, I can only say how pleased I am. After all, if we're working all day to support charities to grow, then it makes sense for us to also have a company fund that will help to motivate us to do more charitably.
For myself and my colleagues, having a company vehicle that enables us to give through payroll giving and undertake our own fundraising activities – like sponsored marathons and 10k runs – also encourages us to do more personally to support charities of our own choice.
I'm very excited about the new Cause4 fund and what it will mean for the company and our staff, it's a great way to celebrate our 5th birthday!
We will be updating you on our charitable activities over the coming months, but if you want to find out any more – visit our new website www.cause4.co.uk or contact CEO Michelle Wright on michelle.wright@cause4.co.uk.
We'd also love to hear more examples of companies that are setting up charitable funds. Let us know those that you think are inspiring.
Agree with this post? Click here and have your opinion