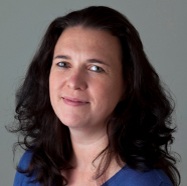 We're celebrating five years of Cause4 this week, and it's hard to believe where the time has gone. We're now officially in the category of adolescent business – or perhaps better put – 'old enough to know better'…
When I founded Cause4 back in 2009 I had just two aims, one was to want to work on interesting projects, and the other was to get experience of running my own business. I had an MBA under my belt, but otherwise I didn't know much at all about business. When I think back to some of the successes and mistakes of the last five years, I think what strikes me most is just how much I've learned – entrepreneurship is an amazing journey of highs and lows, and the learning is intensive.
For this fifth birthday blog the team @OfficialCause4 asked me to outline what I think we're most proud of, what has surprised us and what we couldn't have done without – and I know that we'll learn heaps more over the next five years!
What we're proud of
• Values – the key reason that many start-up businesses fail lies in not having strong enough purpose and values. Right from the start we were committed to be a social business that would support charities and social enterprises to grow, and that's still our focus. We're pleased to have raised over £27m for charities so far, with hopefully a lot more to come.
• Our staff and graduate programmes – We've supported 30 graduates this year via our training programmes in fundraising leadership and start up business. I couldn't be more committed to these programmes, and it's also meant that we have some fabulous staff, happy to be part of a start-up, when 'safer' graduate jobs might have seemed more appealing.
• Innovation – we wanted to do things differently. In this round of birthday announcements we're celebrating two new initiatives – the formal launch of a new charity to make it easy for people to get started in philanthropy– the Philanthropy Foundation, and the set up of our own Cause4 Charity to develop talent in fundraising. It's new ideas that grow a business fast.
What has surprised us
• Start-ups come and go – There is much hype about how the UK's small businesses are vital to growing the economy, but the latest figures from UK Government show that 50% of the 400,000 businesses started in the UK in 2012 will fail by 2015. In my initial naivety in setting up a business I had no idea how tough and resilient you need to be to survive, all would-be entrepreneurs should have their eyes wide open, it's hard work.
• There is no safety net – Fast growth new businesses are all consuming. As a founder the buck stops with you, be it the monthly payroll or the balancing VAT bill – there's no public subsidy that will save the day. The cliché that 'turnover is vanity, profit is sanity and cash is reality' should be etched in every start-up founder's mind. It's true…
• No before yes – It is extraordinary how many organisations get into a 'no before yes' culture, creating a negative set of barriers to stop change or development. How often do we hear that 'we don't have the right staff' or 'we don't have enough money'? All that negativity is exhausting. It's amazing what can be achieved if a culture grows from strengths rather than allowing negative mindsets to quell the ambition.
What we couldn't have done without
• Advice and Advisors – I've become an advice junkie. It's pretty obvious that you need to work out fast what you don't know and then find the best possible advisors to help you improve and build on the idea. We have had brilliant support that has been invaluable from programmes such as Goldman Sachs 10ksb, Cranfield Business Growth Programme and Unltd.
• Great suppliers – There are too many people to mention that helped us in the early days, Brian Moran and i-BM on web, Juliette and Ed Hammond on book-keeping, Your Right Hand on accountancy, Faust Loveday Bell on auditing, Forsters LLP on legal and Greg Jakobek on Brand. Finding great people to help is worth its weight in gold.
• Brilliant clients – Last but by no means least, a start up can be a roller-coaster especially as it grows quickly. There are times when you can't put in place processes fast enough to support what's needed. We've had many great clients that have been with us right from day one, that have helped us roll with the punches – thank you all for your support.
So are we now 'old enough to know better'? We'll see…looking forward to the year ahead!
Agree with this post? Click here and have your opinion