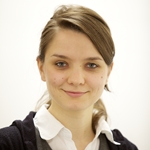 In conversations about strategic giving, animal causes are often the first to be targeted as being somehow not valuable. Why is this, and is it fair? And how can we best help animals through charitable giving?
The value that a donor places on a nonhuman animal's life compared to a human's life comes down to personal philosophy, with many religions holding human life to be sacred. For secular people and anyone who views humans as being one of many species of animal, the issue may feel more complicated.
The argument is often made that humans are more deserving of help because they are more intelligent, but it is important not to confuse intelligence with capacity to suffer. Do animals suffer differently from humans, and if so how? We can't know what the subjective experience of being an animal is like, but the Cambridge Declaration on Consciousness (2012) states:
"The weight of evidence indicates that humans are not unique in possessing the neurological substrates that generate consciousness. Non-human animals … also possess these."
According to Lynne Sneddon of the University of Liverpool, "The scientific evidence shows that animals have the hard wiring to perceive and react to sensory pain and injury[1]."
Giving opportunities
What are the top giving opportunities for donors interested in animal causes? Animal charity evaluation is a very new field, but according to Animal Charity Evaluators, which searches for the most effective animal causes, research suggests that advocating for animals on factory farms is currently the most promising area for donors to have a big impact. It names The Humane League and Vegan Outreach as its current top charities.
This area is thought to be promising because, with around 60 billion animals, not including fish, being killed for food every year[2], the problem is vast. Animal suffering on factory farms is severe and widespread[3][4][5]. Factory farming is also a neglected cause relative to the size of the problem, as this graph shows:
Much more research is needed on this advocacy work. Initial findings suggest that Vegan Outreach helps an animal for around £0.10[6]. This strikes me as overly optimistic, but there is still a huge margin for error in comparison with many popular animal causes, for example the RSPCA advertises rehoming a dog for £500[7].
It is highly likely that in the future, the biggest breakthrough in preventing animal suffering will come from the development of lab grown meat and egg substitutes that taste just like the real thing. Hampton Creek's work on egg substitutes has drawn support from Bill Gates and the world's first lab grown burger was eaten last summer.
Would you eat lab grown meat or give to an animal charity? Please let us know in the comments below or contact us on twitter: @
OfficialCause4
.
---
5 Replies